January 16, 2012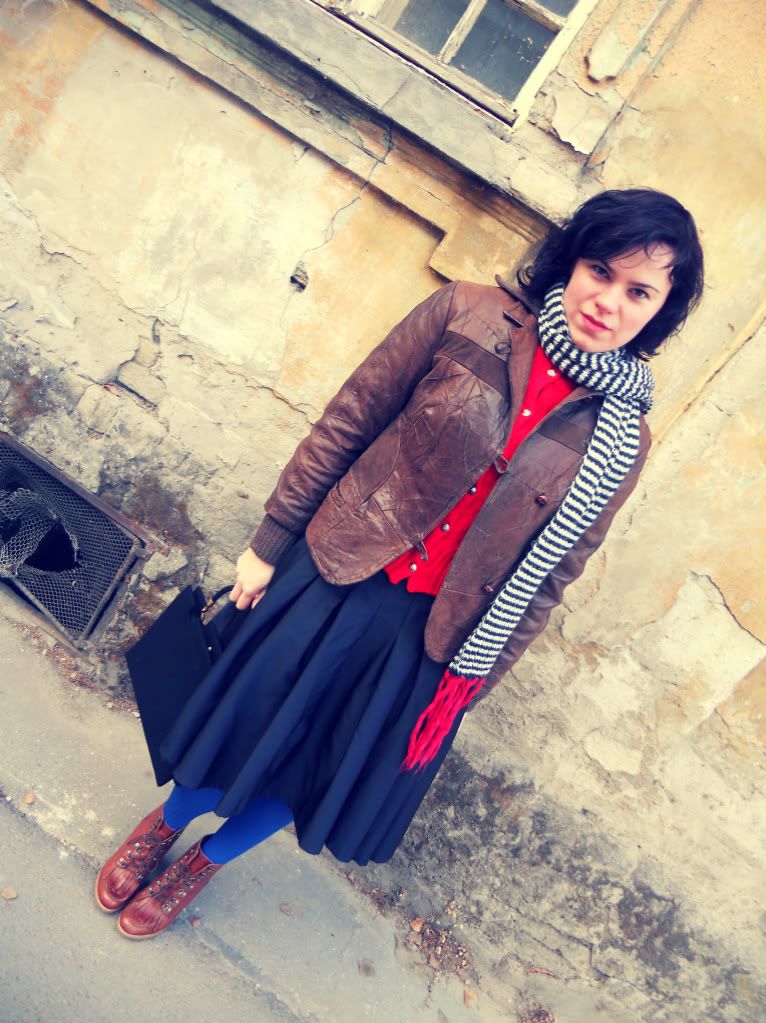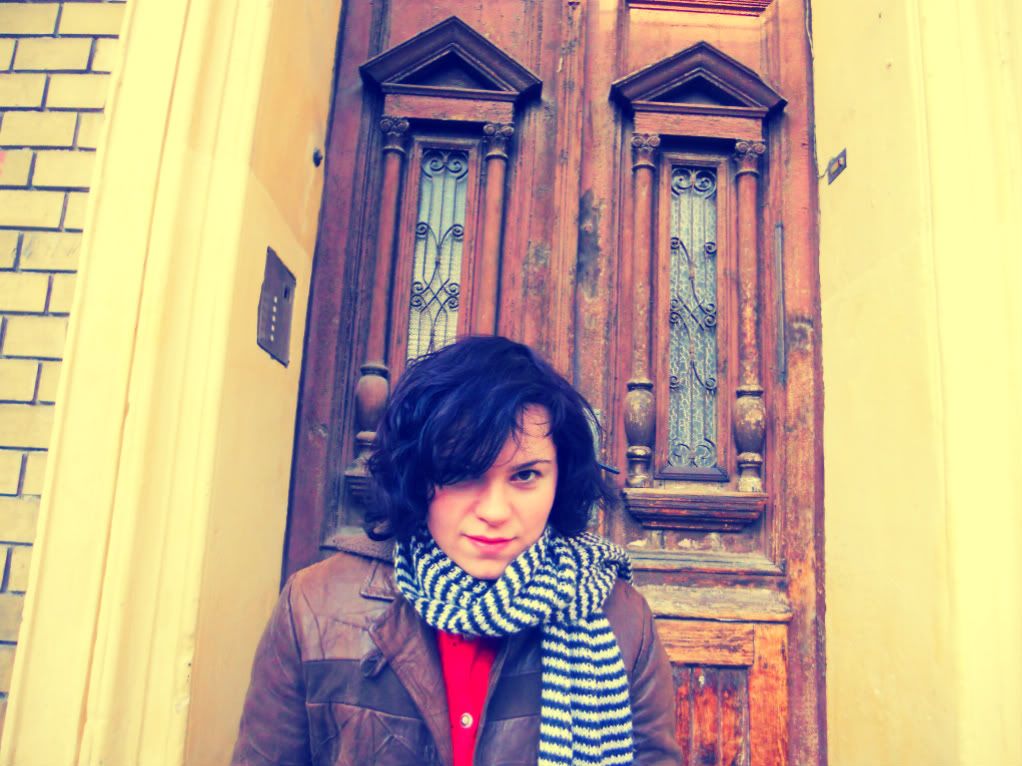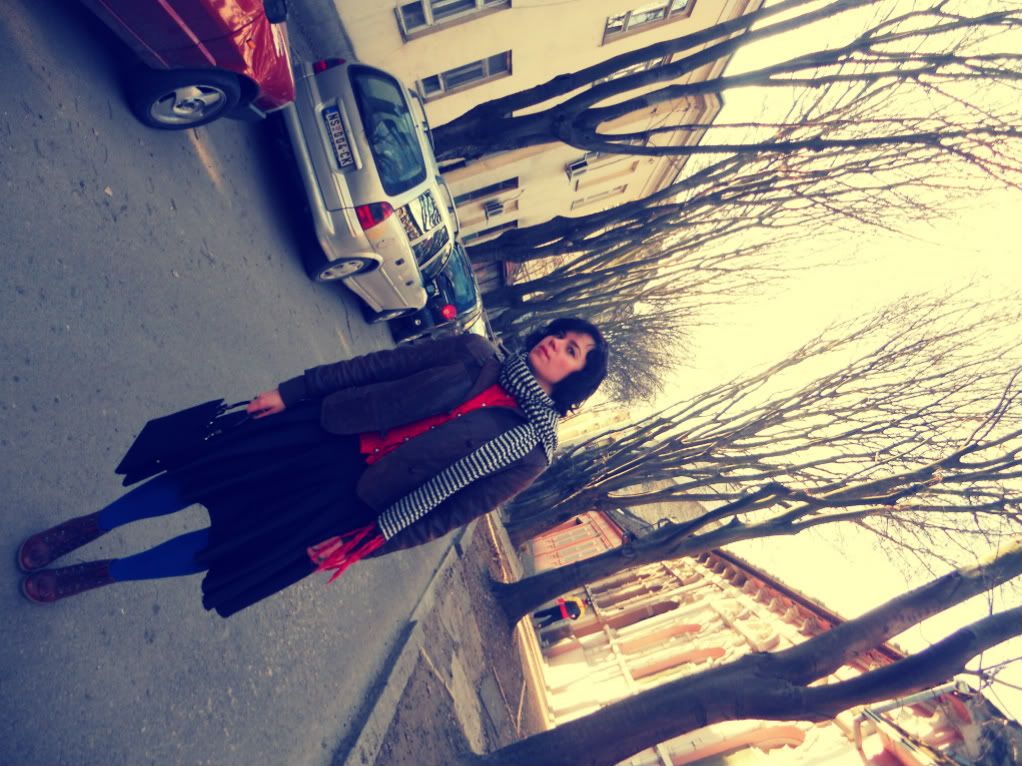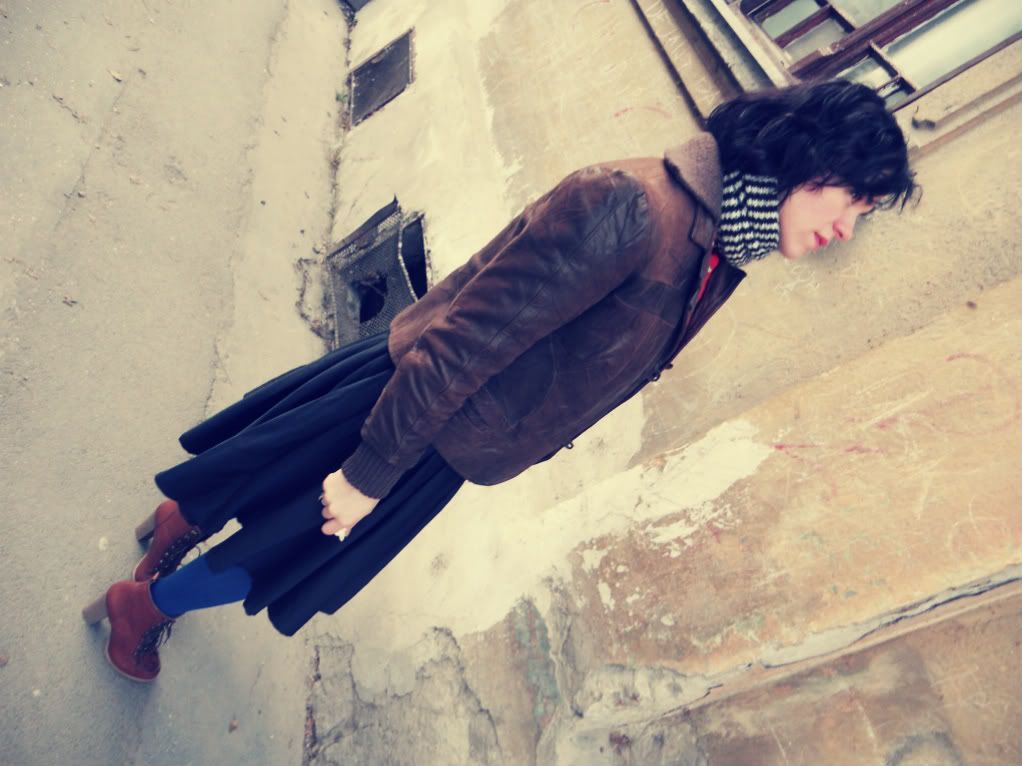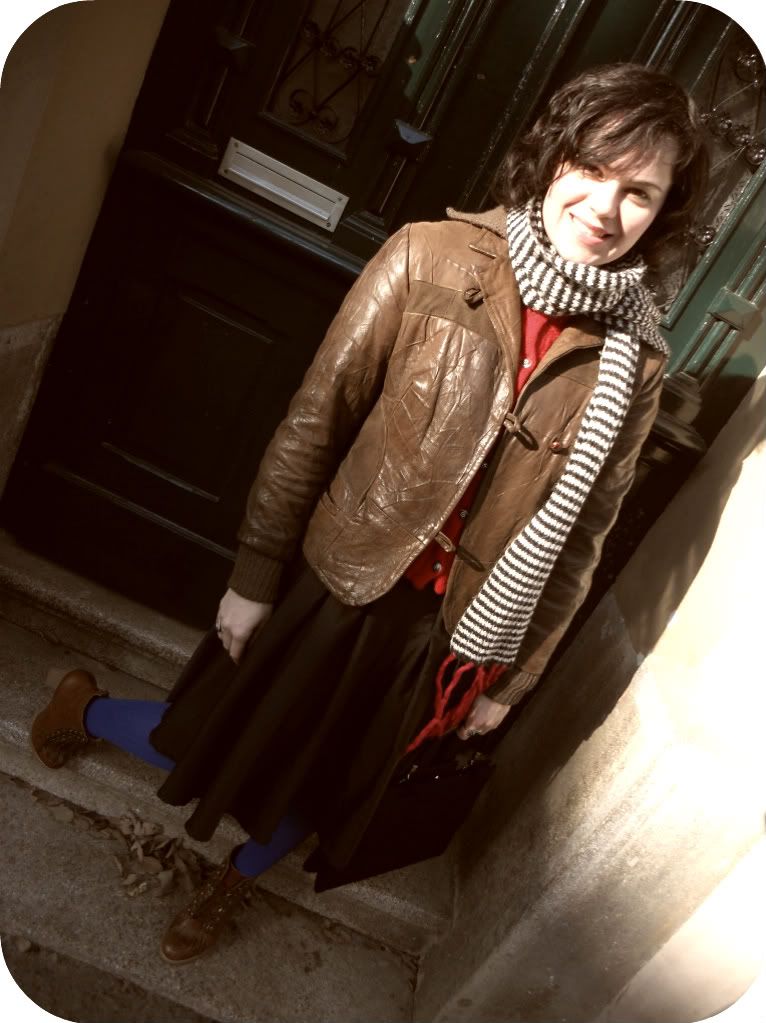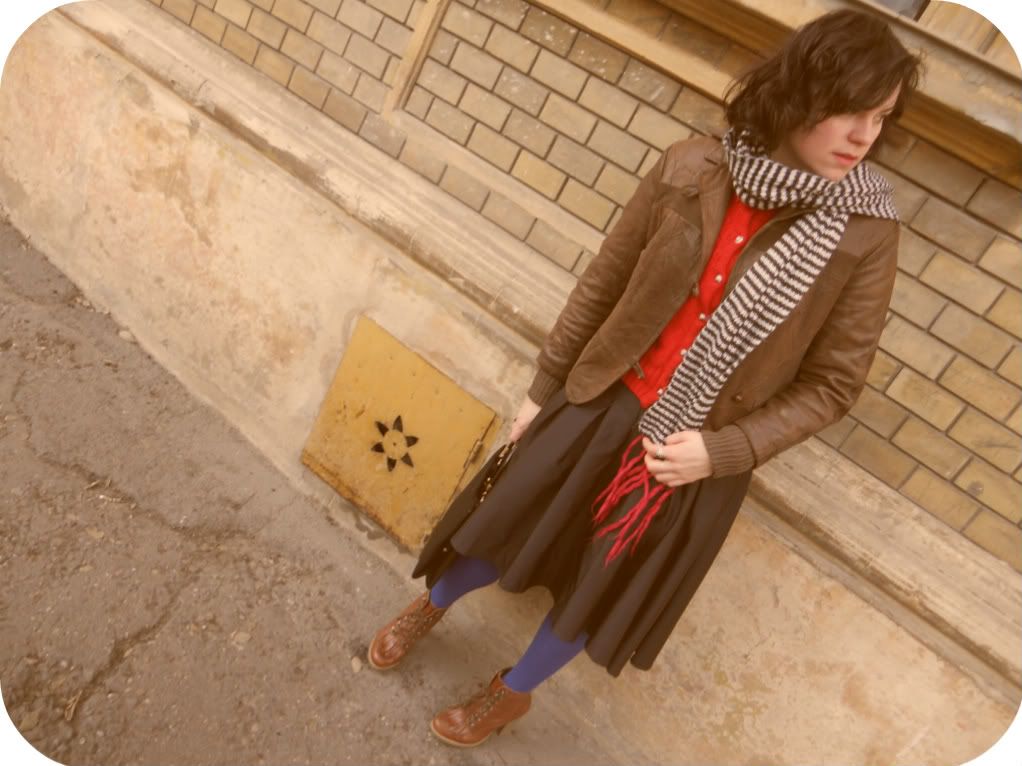 l am wearing: Skirt and Leather Jacket my mum made, Heeled Hiker Boots River Island-Asos, Red Jumper Vintage, Blue Tights Nylon flea market, Bag Vintage, Long Scarf Divided by H&M !!
Ovo je jos jedan street style, jer sa Srpske Nove godine nemam slika, pa sam morala danas da se fotografisem.
Posto je ponedeljak prvi radni dan u nedelji, tako sam se, i ja osecala i odlucila za ovaj outfit. Braon jakna sa braon cizmama, crna suknja sa crnom torbom, a crveni djemper sa plavim grilon carapama.
Crveno i plavom, nesto najdraze za kombinovati. Bar meni, jer svaki moj outfit se prikljucuje poigravanju sa bojama. Nekada sa malo boja, a nekada vise boja bude ukljuceno.
Posto su mi stigle braon cizme sa Asos-a, odmah mi je pala na pamet ova jakna, koju je moja mama sasila meni jos 2007. od starih ostataka koze. Vodila se time i da napravi nesto "oldish", jer koza koju je imala je "oldish" too. Rukavi su dosta kraci bili (jel je nedostajalo koze), pa mi je baka sastrikala dodatak na rukavima i kragnu. Mama je stavila toplu postavu unutar jakne, pa je jakna dosta topla.
Ne nosim je bas tako cesto, ali to ne znaci da mi nije draga. Cak naprotiv, volim tu jaknu zbog tog nekog vintage izgleda.