November 16, 2011
You Don't Impress Me Much!!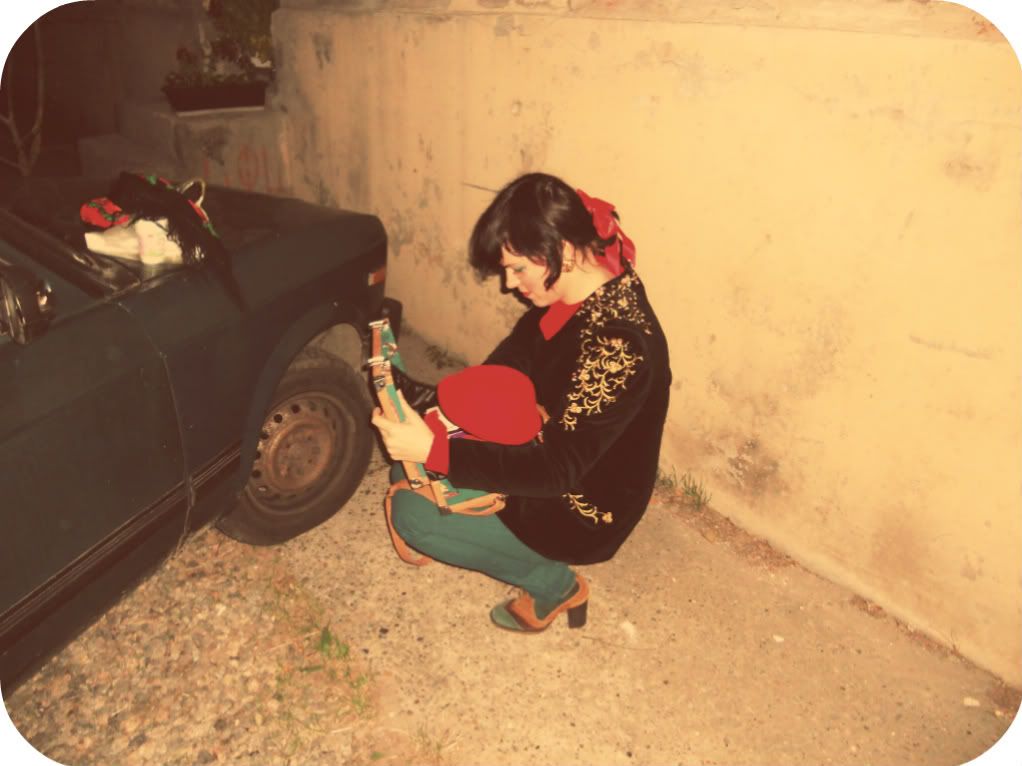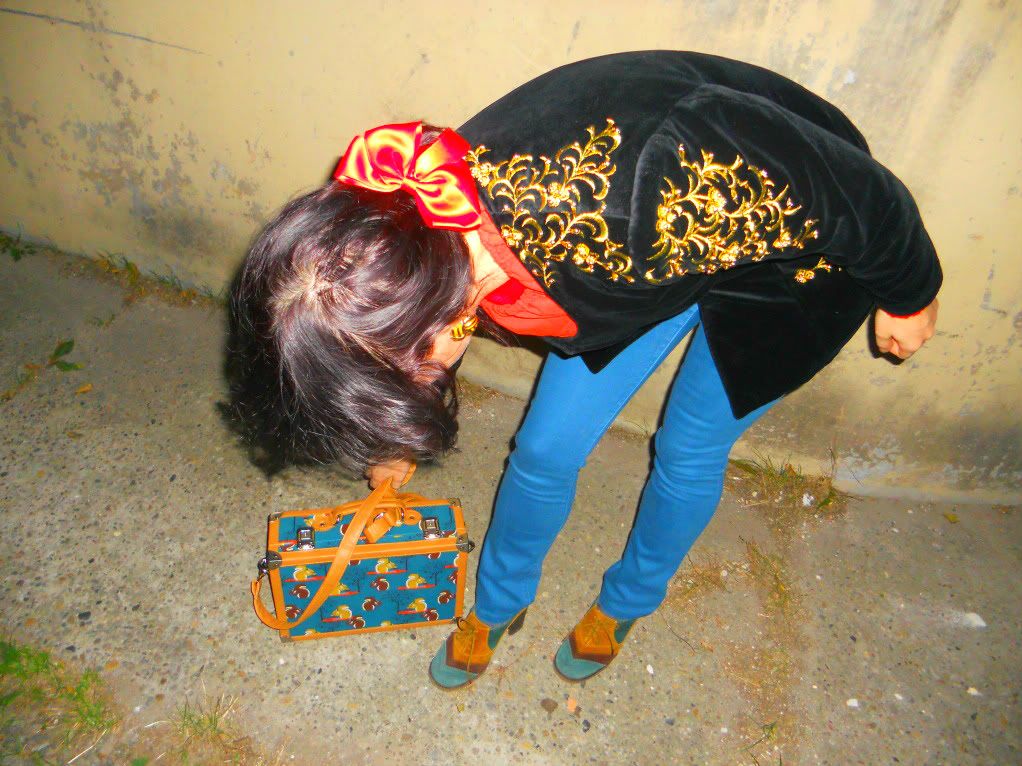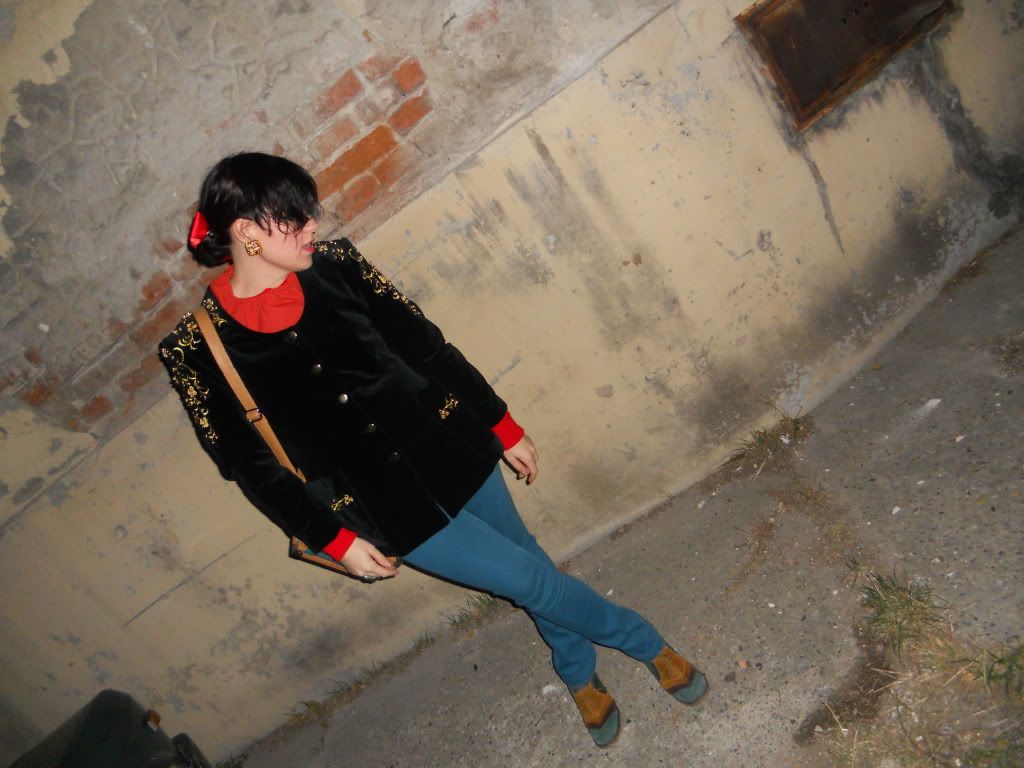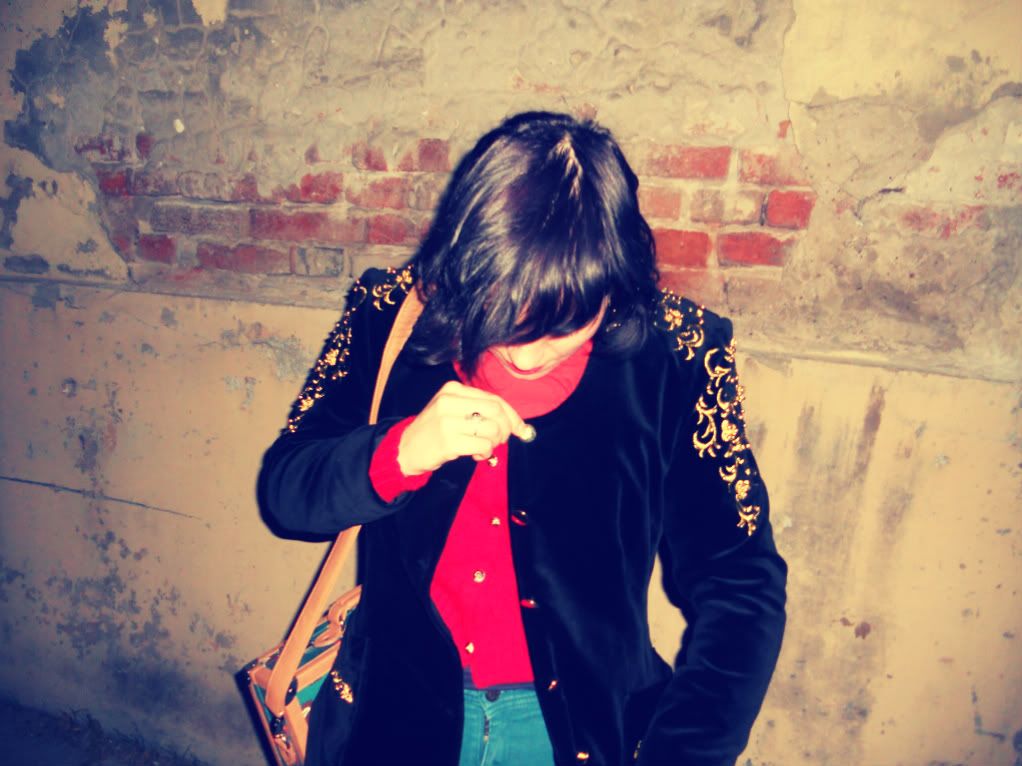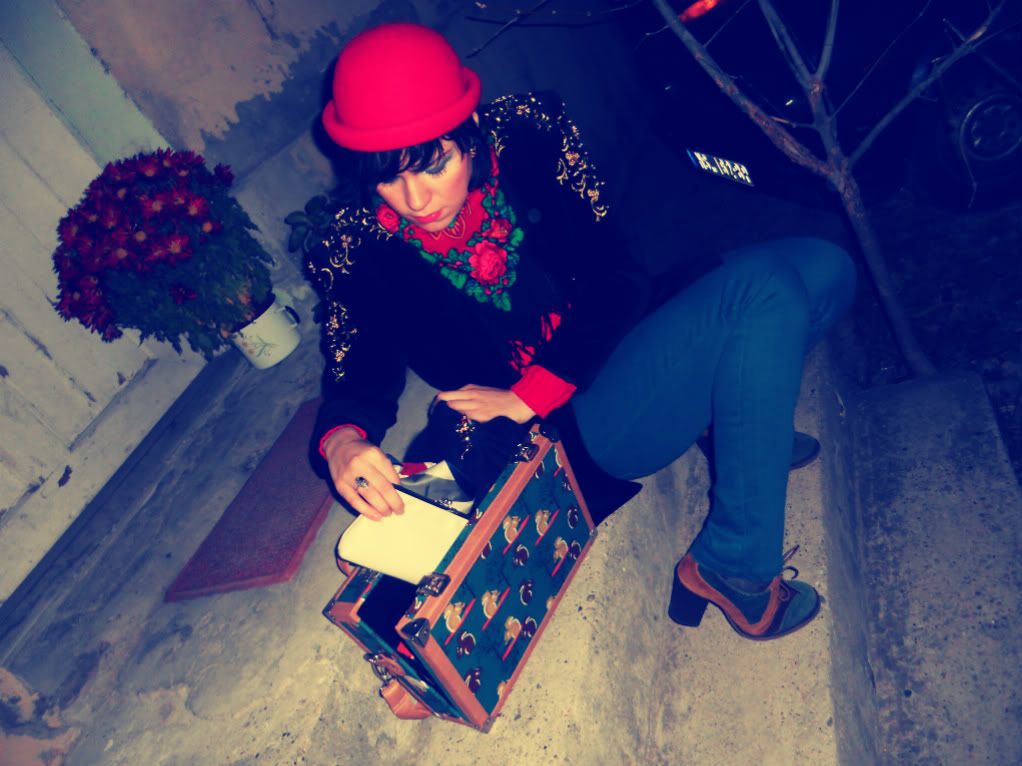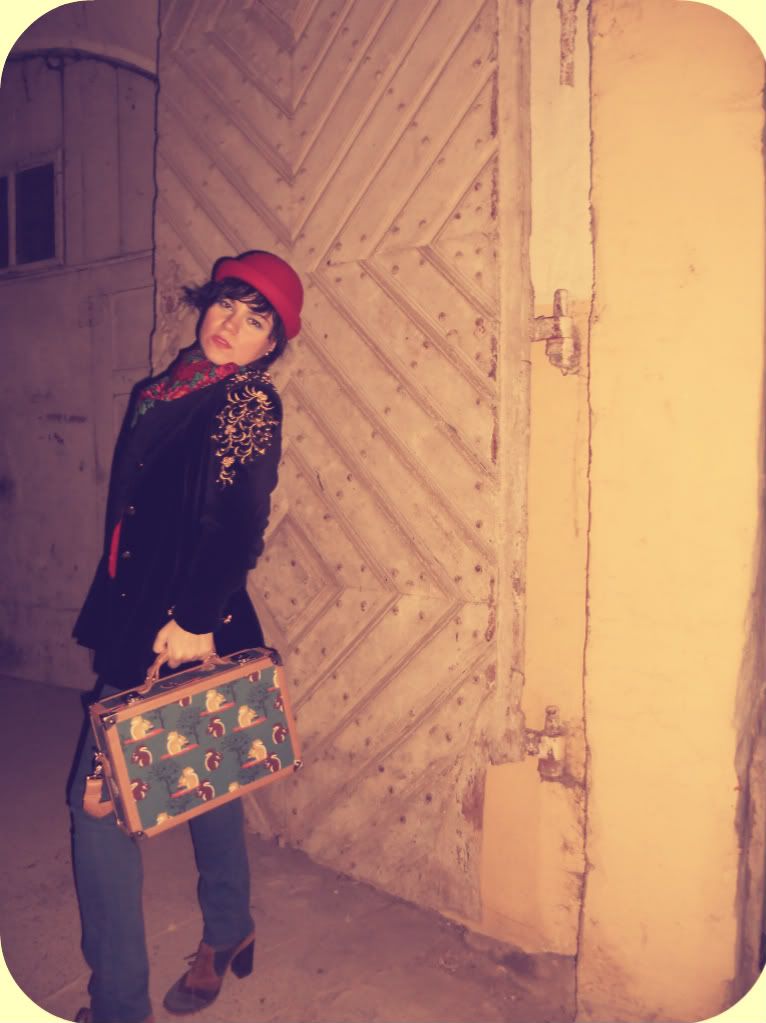 Sako koji je na meni,sa izvezenim zlatnim cvecem i perlama, ima meni jako dragu pricu.
Drug Leonardo iz Holland-a (o kome ce biti puno price i pic.naravno), kada je bio kod mene ovo leto,isao je za vreme Exita u subotu ujutro na nylon. Ja sam mu odmah rekla da ja, nemam snage i nemere,da idem posle tvrdjave, na Nylon po suncu i da kopam tamo.
On je otisao sam i vratio se kuci sa punom kesom zenske garderobe. A za sebe nista nije izbunario. I kupio je taj sako za mene za 50 din, da za pola evra.Uzela sam ga i odmah zavolela i bas mogu reci da je efektan.Plisani with gold buttons. Cok Chic, Cok~~)))
Inace ovo je u blizini mog druga Daria slikano. Koji zivi u starom gradu Petrovaradina ili u komsiluku gde je rodjen Hrvatski Ban Josip Jelacic!!!
A naziv ovog posta ,"T
hat don`t impress me much"or You don`t impress me much,je nastao kada smo posle na kompu videli slike.Pa slika gde,jednom nogom stojim na kofercetu, me je podsetila ne tu pesmu i spot uvek kicaste Shania Twain.Pa sam pocela da pevam That don`t impress me much~~))) ooohhh yeahhh!!
l am wearing:
Coat with gold buttons Second Hand,Jeans H&M,Shoes Sacha from Holland,Jumper Vinta
ge,Print Suitcase Bag-River Island-ASOS,Hat H&M,Russian Scarf Vintage
Photos by:Dario Poljak