December 24, 2011
Perec !
l said Nutbush!! One more time, Nutbush!! Come on!!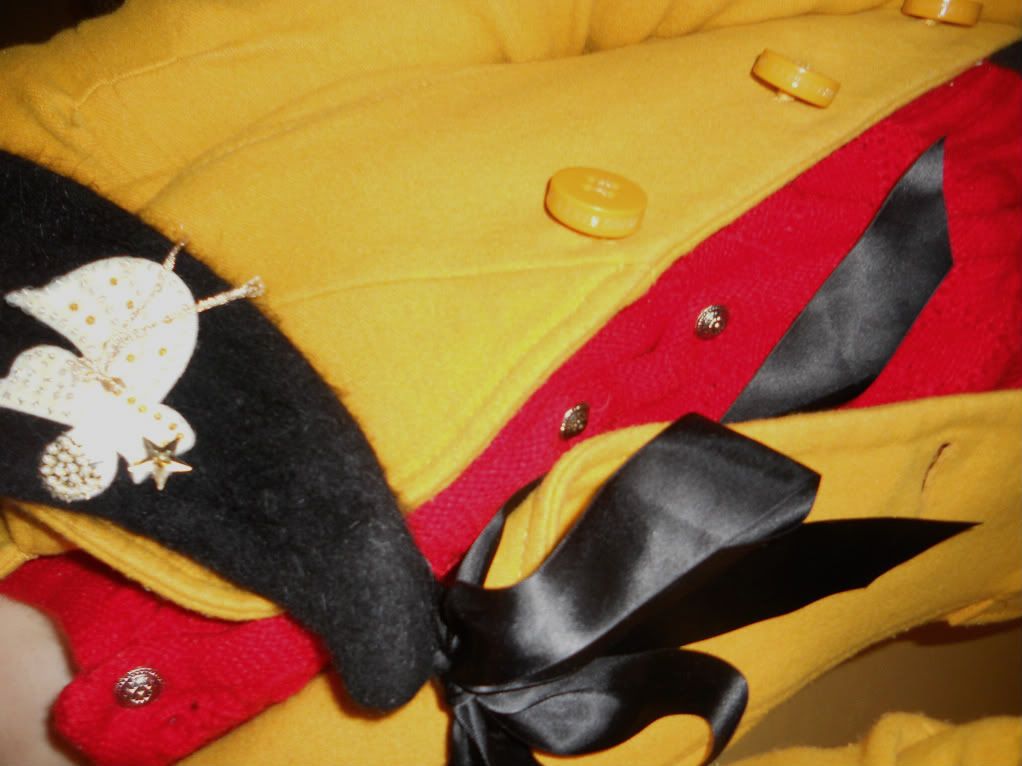 My Christmas Brooch !
l was wearing: Yellow Coat Miss Sixty, Black Mini Skirt H&M, Red Jumper Vintage, Shoes Sacha, Bag Vintage, Hat H&M, Leather Gloves Diesel, Christmas Brooch from Usa, Black Collar with Rabbit hair Ann Taylor from Usa too.
Nutbush City Limits is song by Tina Turner from 1973. It`s song characterized by inventive guitar sounds, a significant synthesizer solo and a funky brass section.
Photos by: Pera Knezevic