December 10, 2011

Kada se u novembru mesecu 2011. pojavila ova kolekcija, nista me nije impresioniralo, ali skoro pa nista.Bila je u igri ogrlica (sto je Leonardo zapazio i kupio za mene,hvala mu beskrajno) i suknja, koja je na rubovima imala karakteristican influens grcko-rimske arhitekture.

Ali sada zaista mogu reci, da sam pronasla tu dozu 90`tih u kolekciji.

Oseca se dodir italijanskog glamura, a i rokenrol instikta. Kolekcija ima veliki uticaj sta je Gianni Versace (1946-1997) radio, oblikujuci karakteristican stil.

Tako je i ova kolekcija pecat njegovog rada sa velikom dozom kica.

Kolekcija odise jarkim bojama, baroknim kombinacijama sare zivotinjskog krzna, egzoticnog perija, tesnim oblicima krojene garderobe, i za zena i za muskarce.

Svi se secamo te inovacije, kada ste Versace farmerice mogli direktno iz konzerve da navucete na sebe."Lavlja glava" or Medusa head symbol, 90`tih je bila svuda oko nas. Jeste da su je bezvrednici mode upropastili, ali ima taj anticki momenat, jer je ukrasena na tipicno grcki nacin.

A tek Versace parfemi. Svi su imali barem jedan. Ja sam imala Yellow Jeans parfem i to je bio moj prvi pravi parfem ikada.

Kada se Lady Gaga pojavila u spotu The Edge of Glory, u Versace kostimu, tacno sam znala da sledi opet povratak Medusa head symbol-a.

Jeste da je meni So Trash taj kostim na njoj, ali kosulju sam odmah pozelela, cak i ogrlicu sa "Lavljom glavom". Ali super, pa sam dobila jos bolju zamenu. Koznu ogrlicu sa tri velika zlatna cveta isto Versace, ali for H&M.
The Sweetes gift,leather necklece.
Leonardova kosulja!
Silk Dress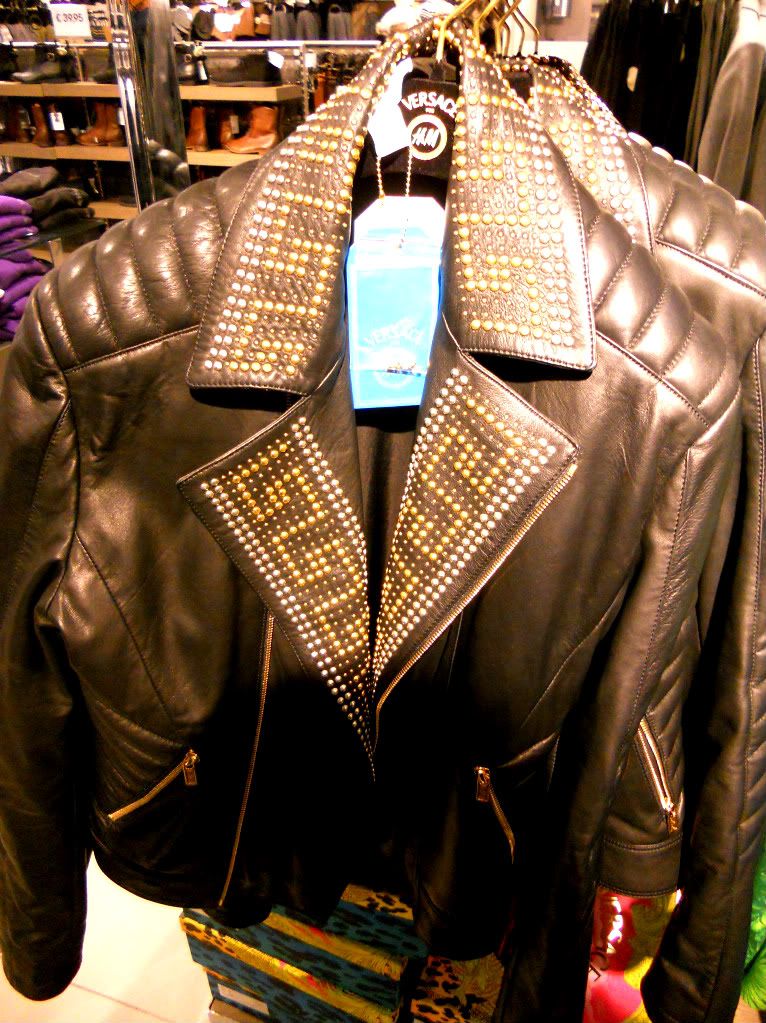 Leather Jacket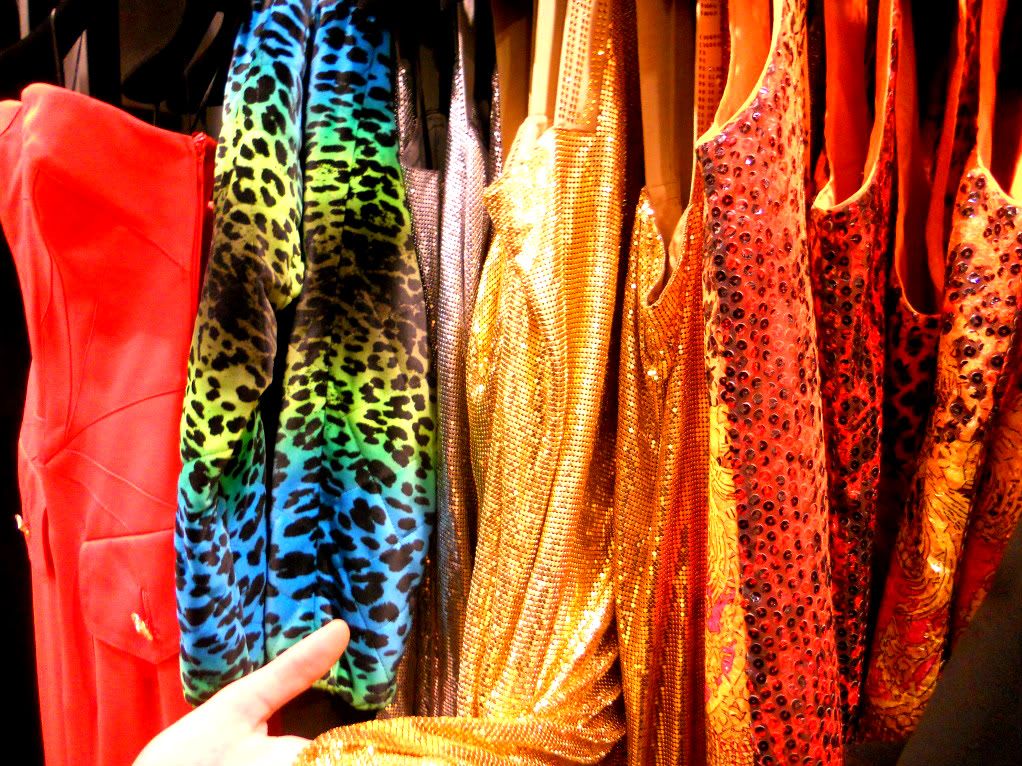 Slike su iz H&M radnje iz Rotterdam-a, Holland November 2011. sem prve dve fotografije, sto je privatno vlasnistvo~)