December 22, 2011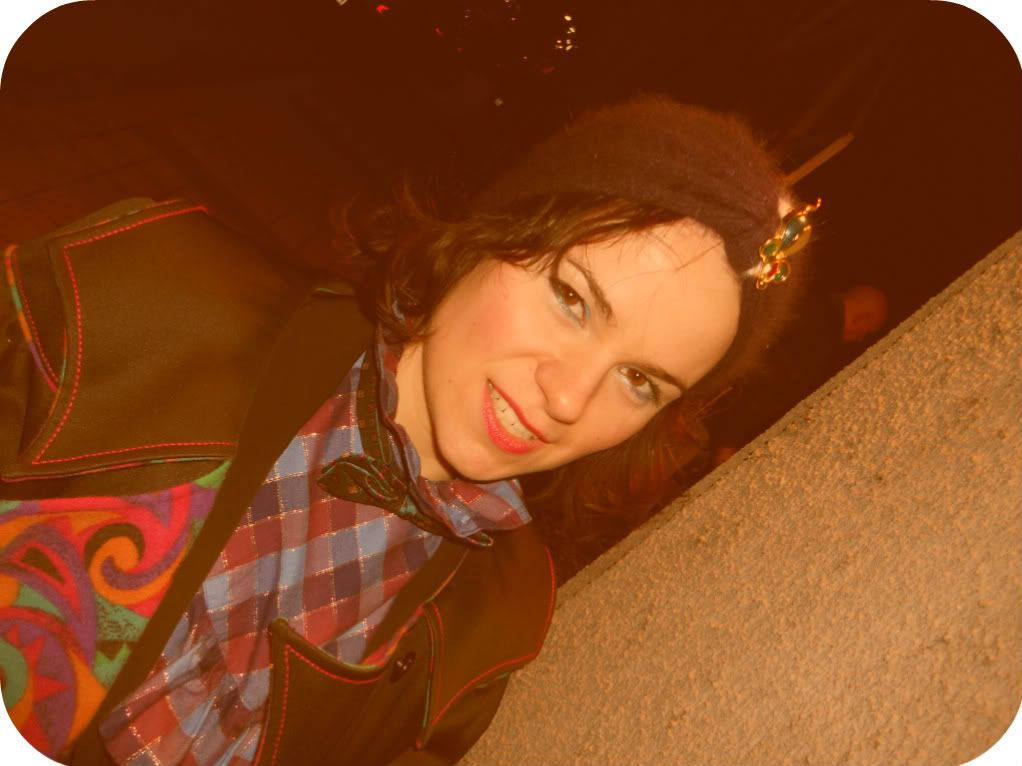 Golden Mouse
Ovo je bio moj outfit za prosli petak!!
Trag moje ljubavi prema koloritu, nije mogao biti odsutan ni ovaj put. Intenzivniji kolorit outfit-a, dolazi ako "zacrnim" malo ceo izgled.
Vodila sam se time, da ne bude previse napadno, a ni slucajno vulgarno, i da zadrzim osecaj zenstvenosti i smirenosti. Kombinovala sam staru vintage modu sa novom.
Pretumbani rukavi na kosulji su se spojili sa elegantnim crnim trikoom ravnog kroja.
Malu individualnost izdvaja leptir masna, koja se sjedinila sa kockicama na kosulji, koje su ultra ljubicasete i plave boje.
To je sve dalo energicnost celom outfitu, kao i strogocu sa sarenom romantikom.A to sam htela i da postignem.~)~)
l was wearing: Skirt Vintage-Cheap Monday Stockholm, Black Playsuit Killah, Coat Slic-Serbia, Belt Vintage, Boots leather-Nylon flea market, Brooch Golden Mouse-Nylon flea market, Turban Gift, Bow Tie Vintage Amsterdam .